Warning
: count(): Parameter must be an array or an object that implements Countable in
/components/com_k2/models/item.php
on line
763
Budekom - Okna PCV
Okna z PCV
Okna z PCV to obecnie jedno z najczęściej wybieranych rozwiązań przy wyborze stolarki.
Bardzo dobre parametry termiczne i praktycznie nieograniczone możliwości przy rozbudowie pakietów szklenia sprawiają, że okna z PCV stają się jednymi z najczęściej wybieranych opcji wśród naszych klientów.
Należy pamiętać że kierując się zakupem okien z PCV należy zwrócić uwagę na parę istotnych czynników które mają spory wpływ na ich termikę, jakości, trwałość i długowieczność. Nie wszystkie bowiem profile okienne spełniają wymagania dzisiejszego prawa budowlanego.
Kolejnym ważnym elementem przy wyborze stolarki jest wybór odpowiedniej firmy, która ma odpowiednie doświadczenie i wie jak prawidłowo zamontować okna, da gwarancje na swoje usługi i co roku będzie świadczyć przeglądy stolarki.
Kolejną istotną sprawą przy wyborze okien z materiału jakim jest PCV jest odpowiednia wentylacja. Bardzo często pomijana może mieć istotny wpływ na nasze zdrowie i funkcjonowanie w naszym domu. Decydując sie na ten rodzaj okien powinniśmy zastanowić się jaki rodzaj wentylacji zainstalujemy w naszym domu. Ponieważ okna Z PCV są bardzo szczelne i nie przepuszczają powietrza powinniśmy rozważyć zainstalowanie w ścianach wentylacji lub nawiewników w oknach. Inaczej ma się sprawa w domach z tzw. rekuperacją. Wtedy zostawiamy okna w spokoju i zdajemy się na rekuperatory.
Więcej o rekuperacji znajdziesz tutaj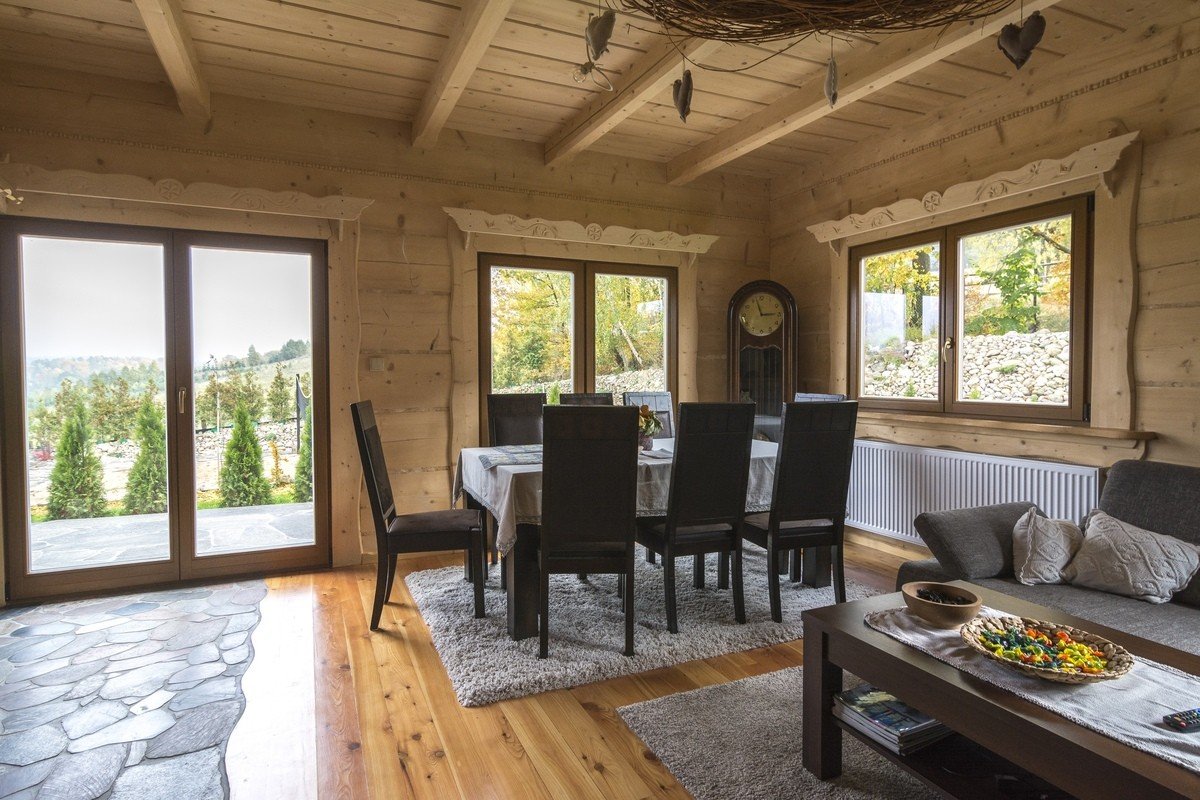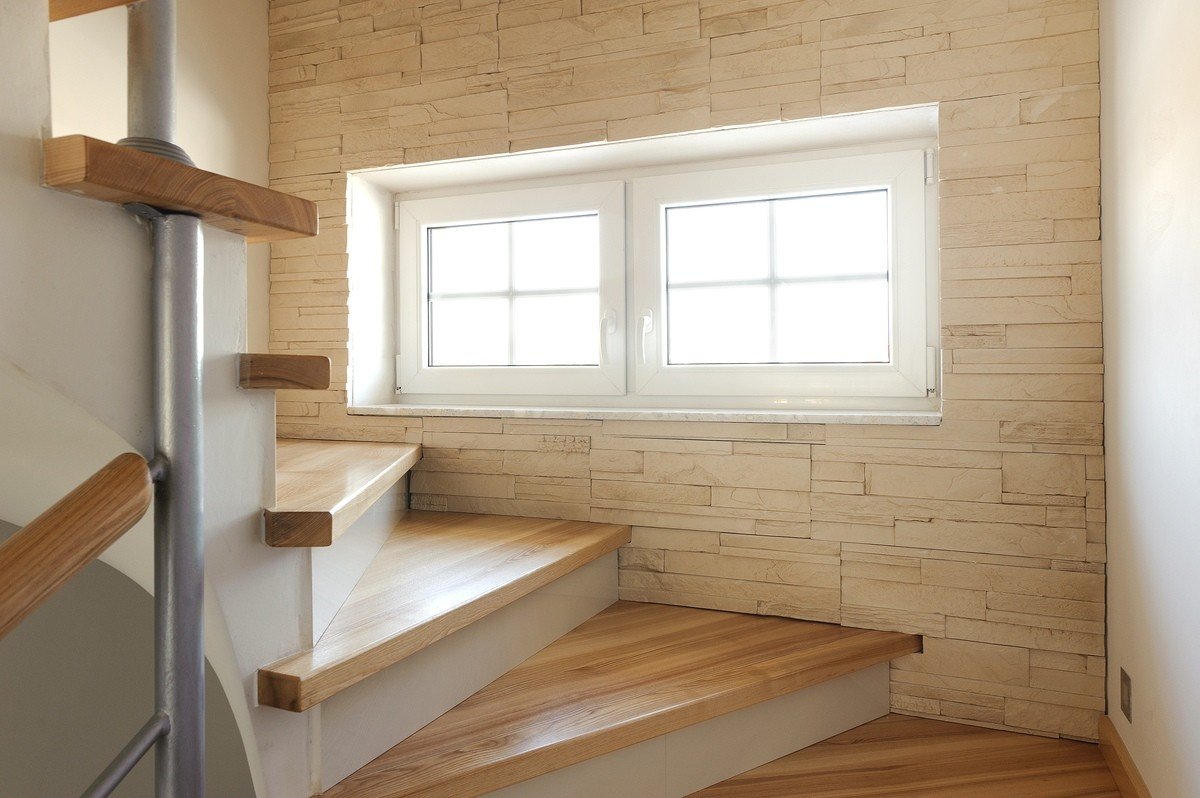 Okna na każdą kieszeń
Okna z PCV są obecnie najlepszą opcją w stosunku Jakość/Cena.
Mozna je dowolnie konfigurować i cieszyć się ciepłem w domu za bardzo dobrą cenę.

Wyceń swoje okna
Na co zwrócić uwagę przy wyborze okien?
Grubość profilu
Każdy profil PCV ma swoją grubość która jest odpowiedzialna za czynnik Uf (f oznacza Frame z języka angielskiego). Im ma on niższą wartość tym rama będzie cieplejsza. Obecnie na rynku znajdują się profile o grubości 70 mm, 80 mm, 82, mm, 85 mm czy nawet 92 mm.
Okucia, czyli serce okna
Bardzo istotnym elementem każdego okna są okucia, bo to właśnie te elementy są odpowiedzialne za pracę naszych okien, nasze bezpieczeństwo i i czy szczelność. Dlatego przy zamawianiu okien warto zapytać dystrybutora o to jakiej są firmy i jakie zawierają zabezpieczenia antywłamaniowe.
Grubość pakietu szybowego
Grubość szklenia inaczej zwana "pakietem szybowym" jest najważniejszą cechą każdego okna. Im jest on grubszy tym bardziej ciepły pakiet będzie w naszym oknie, co przekłada się na ciepło w naszym domu. Parametr odpowiadający za określenie ciepłoty szyby oznacza się jako Ug (g z języka angielskiego oznacza glass czyli szkło, szybę) Im mniejszy będzie ten parametr tym będziemy mieli cieplejsze okna.
Wybór producenta i dystrybutora
Przy wyborze okien warto zapytać jakiego są producenta i podpytać o gwarancję na okna, ponieważ każdy producent udziela innej gwarancji i warto wiedzieć kiedy się ona kończy. Ważny jest również wybór odpowiedniego dystrybutora przy zamówieniu okien, ponieważ nie wszystkie firmy świadczą tzw. serwis gwarancyjny i pogwarancyjny po zakończeniu gwarancji.
Przykładowe profile PCV w Naszej ofercie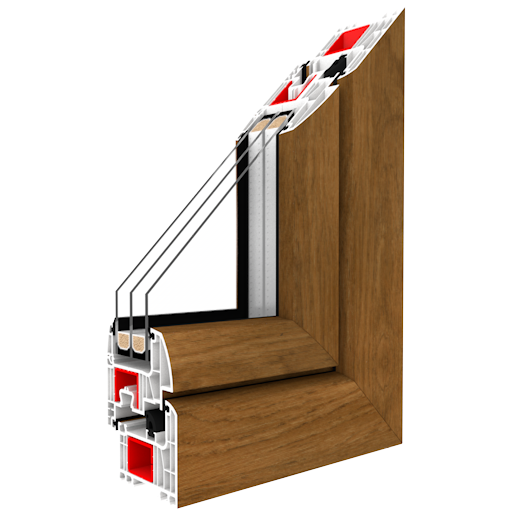 Iglo Energy
Producent: Drutex S.A
Szklenie: pakiet 3 lub 4 szybowy
Okucia: Maco
Grubość Profilu: 80 mm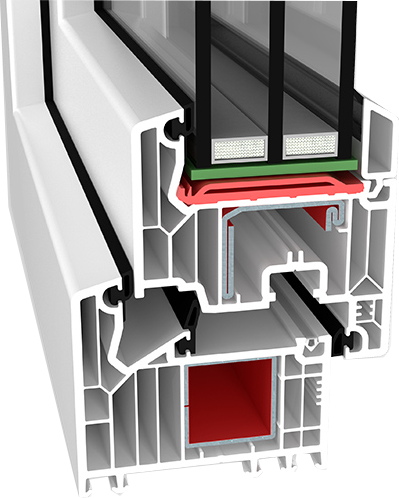 Veka 82 Softline
Producent: AdamS
Szklenie: pakiet 3 szybowy
Okucia: Siegenia
Grubość profilu: 82 mm
Iglo 5
Producent: Drutex S.A
szklenie: Pakiet 2 lub 3 szybowy
Okucia: Maco
Grubość profilu: 70 mm.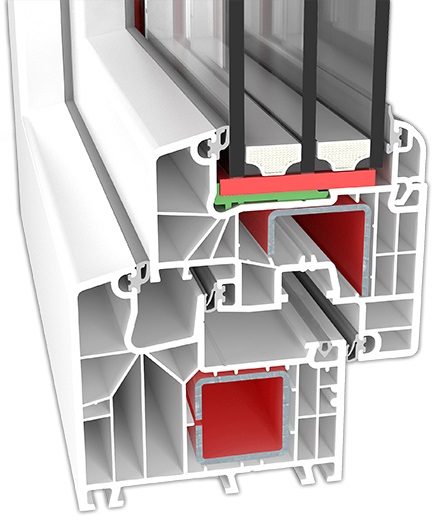 Aluplast 8000
Producent: AdamS
Szklenie: pakiet 3 szybowy
Okucia: Siegenia
Grubość profilu: 80 mm
Jak się nie zgubić, czyli jak czytać oferty
Przykład z oknem białym w profilu Iglo 5, z pakietem 2 szybowym.

Rabat udzielony na okna.


System czyli profil okienny zastosowany w wycenie.

Uw. czyli parametr cieplny okna, obliczony w oparciu o parametry Uf i Ug

Pakiet szybowy czyli rodzaj pakietu szybowego użytego przy wycenie. W tym przepadku jest to pakiet 2 szyb (szyba TMP 4, ramka dystansowa wypełniona argonem o grubości 160mm i druga szyba 4 mm)

Kolor zastosowany w wycenie. Kolor okien dobierane są na podstawie kolorów folii Renolit. W tym przykładzie kolor okna jest 2 stronnie biały

Producent okucia okiennego. W tym przypadku jest to firma MACO.
Warning
: count(): Parameter must be an array or an object that implements Countable in
/templates/jsn_educare_pro/html/com_k2/templates/default/item.php
on line
258
**Najnowsze od** Ekipa Budekom