Techniki montażu
**Szczegóły**

Ekipa Budekom

**Odsłony: 1793**
Montaż czy instalacja?
Jaki montaż wybrać? Jest to jedno z najczęściej zadawanych pytań przez klientów i jeden z najbardziej istotnych elementów, przy zamówieniu okien w nowo powstającym domu. Czy rzeczywiście ma to znaczenie, na jaka technikę montażu się zdecydujemy? Ostatnie badania przeprowadzone przez firmy produkujące okna potwierdzają, że technika montażu ma wpływ na funkcjonowanie okien jaki i znacząco wpływa na ciepło w naszym domu.
Ale zacznijmy od początku.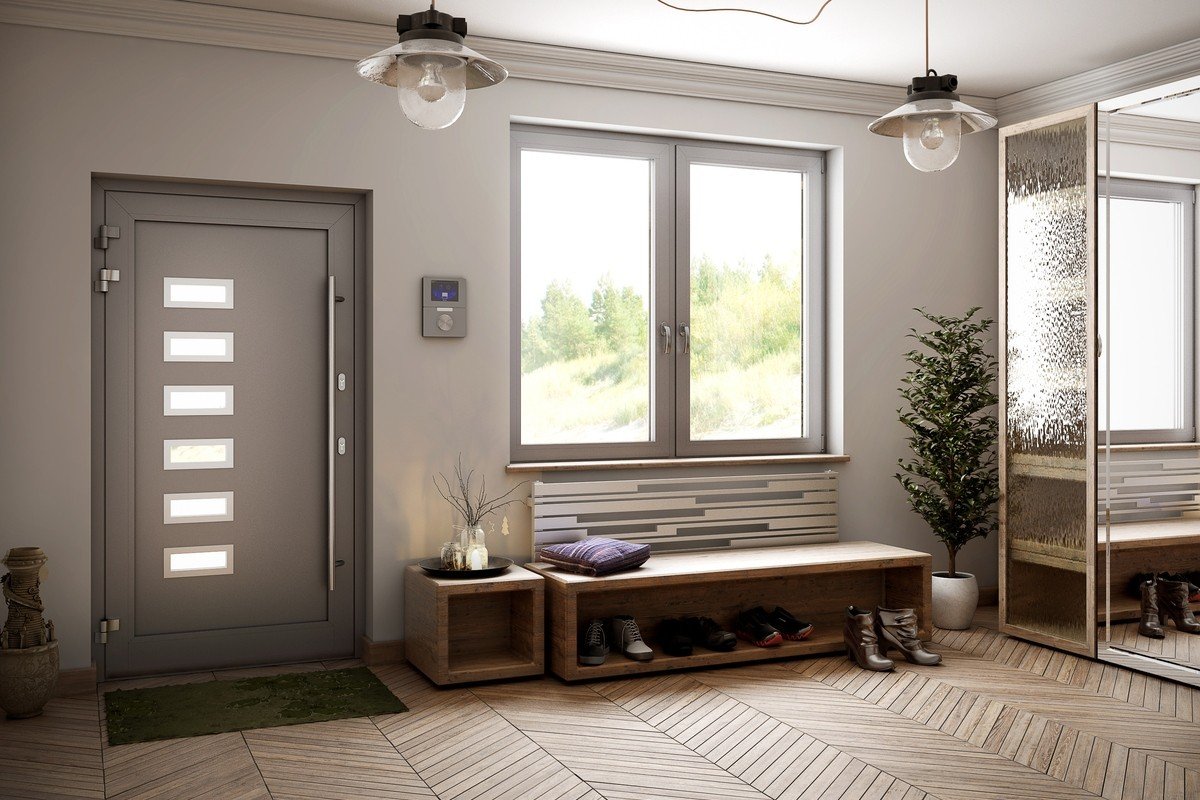 Co ma nam dać poprawny montaż stolarki?
Przepuszczalność powietrza dla połączenia okna z murem < 0,1m3 przy oddziaływaniu ciśnień zmiennych o wartości < 60a.

Odpowiednią wodoszczelność

Paroizolacyjność większą po stronie wewnętrznej niż po stronie zewnętrznej.


Odpowiednią przenikalność cieplna na połączeniu konstrukcji z murem.

Odpowiednią izolacyjność akustyczną

Odpowiednie przeniesienie obciążeń z okna na konstrukcję budynku.

Odporność połączenia okna z murem na promieniowanie UV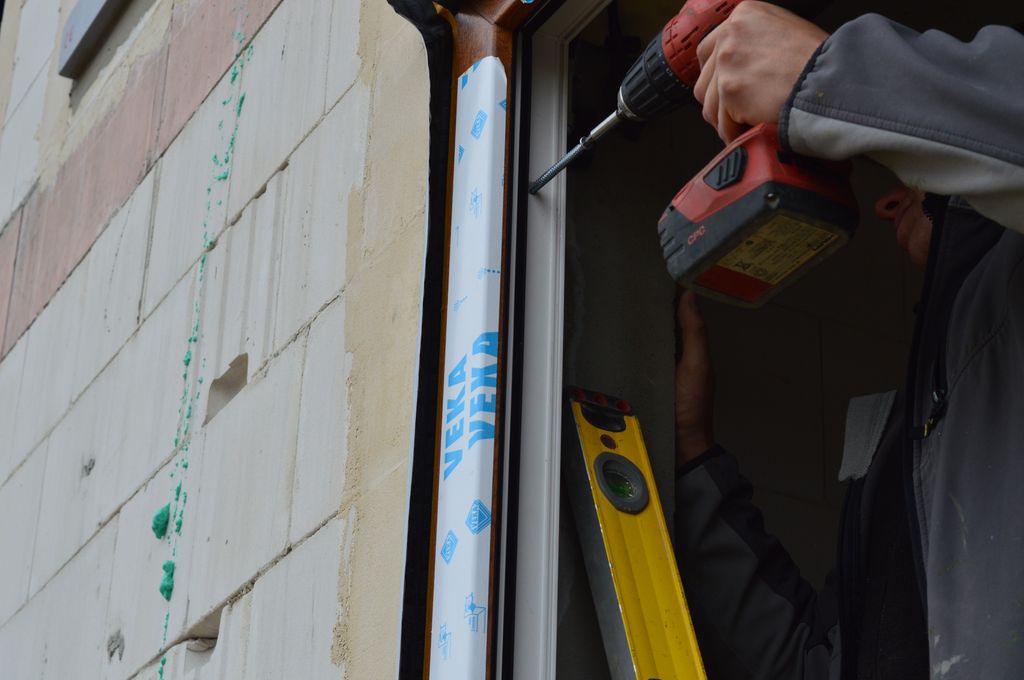 Rodzaje montażu stolarki
Obecnie na rynku znajduje się ogromna ilość różnego rodzaju zamocowań, ociepleń i systemów montażu, w których osoba nie znająca tematu może się zgubić. Poniżej postaramy się w skrócie opisać skrótowo poszczególne z nich.

Oczywiście o właściwym montażu nie tylko świadczy odpowiednia technika montażu, lecz szereg innych czynników. Głównym dokumentem w którym powinny znajdować się właściwe zalecenia do danego obiektu jest PROJEKT BUDOWALNY. To w nim na samym początku powinniśmy szukać wytycznych odnośnie montażu stolarki, ponieważ ma on pierwszeństwo przez zalecaniami producenta.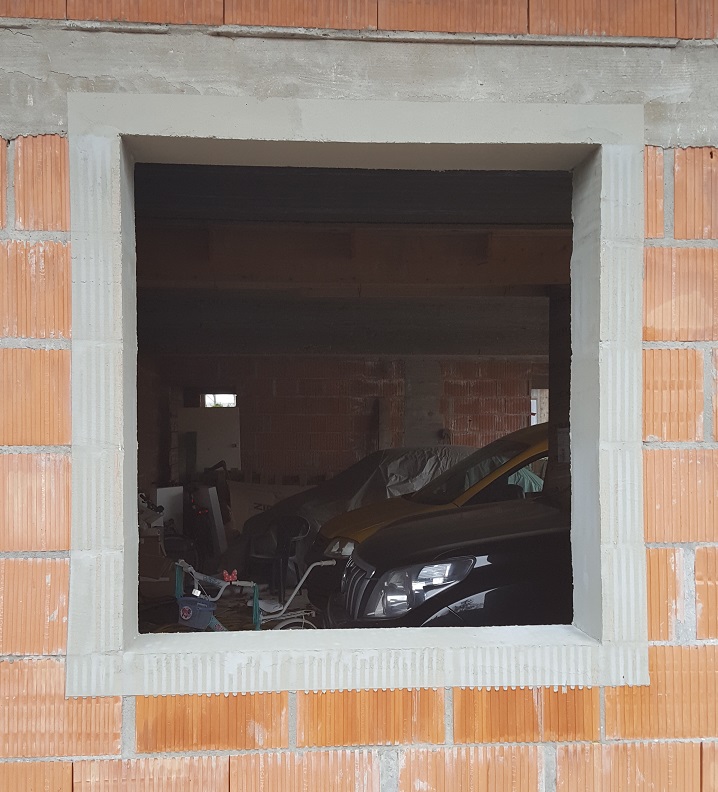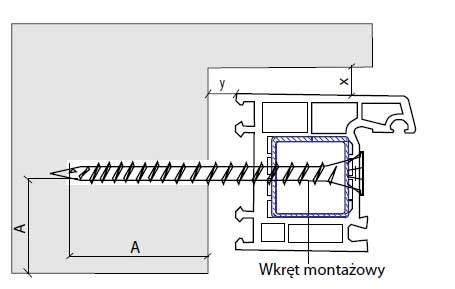 Instalacja Standardowa
Najbardziej powszechną i zarazem najtańszą metodą rozpowszechnioną w Polsce jest instalacja stolarki na piankę poliuretanową. Przytwierdzenie okna do muru odbywa się za pomocą śrub samogwintujących lub kotew. Uszczelnienie wykonywane jest wtedy przez inwestora.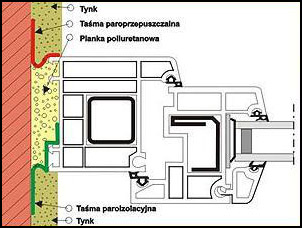 Montaż ciepły
Prawidłowo wykonany montaż ciepły zapewnia odpowiednie połączenie mechaniczne okna z murem oraz uszczelnienie powierzchni dylatacyjnej. Zazwyczaj montaż ten odbywa się za pomocą taśm rozprężnych lub taśmy paroizolacyjnych i paroprzepuszczalnych w połączeniu z pianką poliuretanową.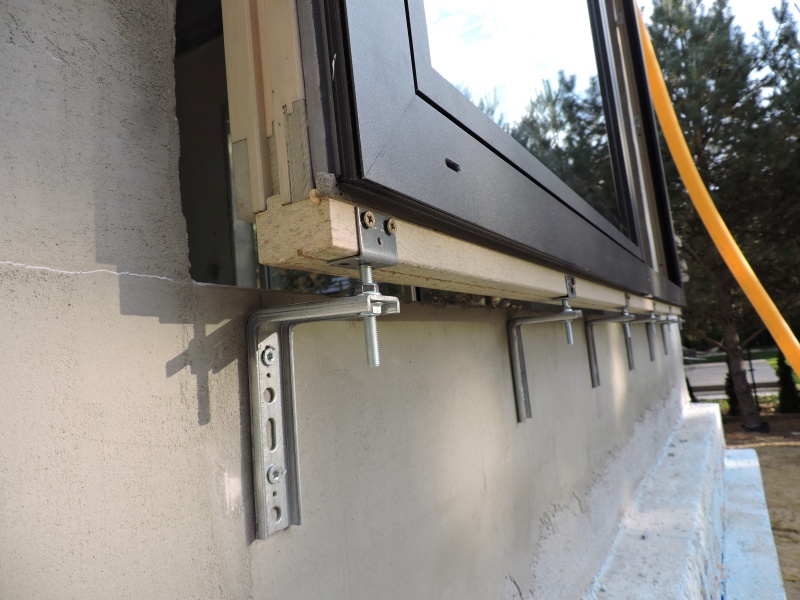 Montaż w warstwie ocieplenia
Montaż okien w warstwie ocieplenia to rozwiązanie dające naszemu domowi najlepszą izolację cieplną i idealną szczelność. Jest to montaż zalecany do domu budowanych technologią energooszczędną lub pasywną.
Bardziej szczegółowo o rodzajach montażu.
Standardowa instalacja okien czy drzwi polega na ich zamocowaniu mechanicznym w sposób trwały z murem. W naszej firmie stosujemy śruby, które wiercimy przez profil ościeżnicy. Śruby przewiercamy przez ościeżnice i ich wzmocnienia stalowe, łącząc je w ten sposób na stałe z murem budynku. Odeszliśmy na stałe wiele lat temu, od montażu okien na kotwy, które słabo spełniamy swoją funkcję na ciężkich profilach 3 szybowych. Śruby Amo doskonale przenoszą obciążenia okna na mur budynku i w połączeniu z odpowiednim podparciem okien gwarantują jego długotrwałe użytkowanie.

Przy tym rozwiązaniu, klient sam powinien wykonać uszczelnienie połączenia okna z murem. Zazwyczaj stosuje się izolacje przy pomocy taśmy paroszczelnych i paro-przepuszczalnych.